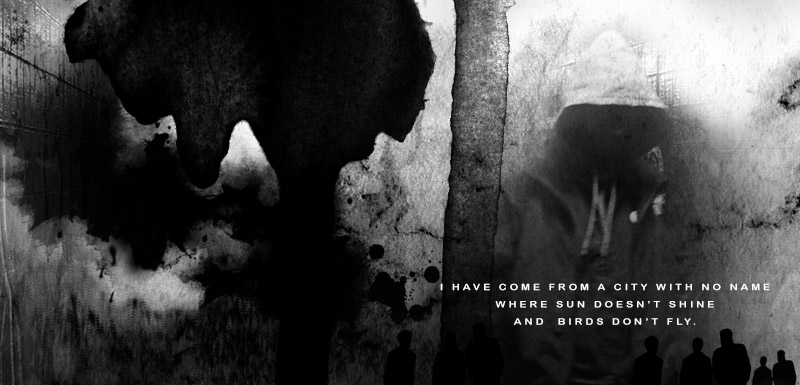 Artist's Statement
"My artwork is the organic outgrowth of an ever-deepening personal journey. Each image that I conceive is a reflection of the thoughts, experiences and passions that have sketched out the details of my life. For me, the visual arts are a dramatic vehicle - I use pictures to tell stories - tugging on narrative threads to draw them into the psychological theatre of the viewer."
Shahrokh Nael
snael@shahrokh.co.uk
SHAHROKH NAEL: PORTRAIT OF AN ARTIST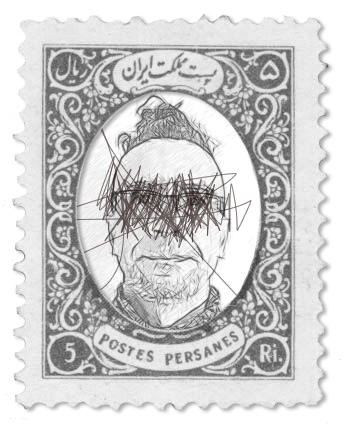 Life Design
Born in Iran in the 1960s, Shahrokh Nael demonstrated an affinity for the visual arts from an early age – exploring a range of creative disciplines in order to better understand the expressive potential that underpins each of them. As a junior apprentice at two of Tehran's most creative ateliers, Shahrokh was a diligent student of oil painting - focusing his keen eye and prolific hand on the formulation of landscapes.
During this time he was introduced to the work of a variety of European artists - focussing particularly on the compositions of Pablo Picasso - which, in turn, led him to the collections of Paul Cézanne, Henri Matisse and Paul Gaugin. It was the influence of these visionary explorers which informed the young artist's understanding of the European expressionist and post expressionist movements.
In 1978, seismic waves of revolution were rippling through all layers of Iranian society. Situated at the epicentre of this culture shock, the walls of its capital became a blank canvas daubed with swatches of provocative visuals, radical poetry and rousing slogans critiquing the government of the day.
Buoyed by this rising tide of innovation, Shahrokh navigated by these signposts to discover a new way of thinking. Decanting these influences into a palette coloured by the efforts of other Iranian artists he admired (who sometimes wove text and verse into their paintings) Nael was able to outline a rich narrative fresco of his own design.
Driven onwards by these tectonic shifts in cultural expression; freedom, spontaneity and intellectual honesty became the cornerstones of Shahrokh's rapidly evolving artistic practice. Steering away from the prescriptive techniques he learned as a landscape artist in Tehran, he gravitated towards more intuitive ways of painting - increasingly shaped by the abstract expressionism of Franz Kline, Philip Guston, Antoni Tàpies and Robert Motherwell.
Making Moves
In addition to pursuing more traditional visual arts, Shahrokh has harboured a passion for the cinematic medium since childhood. At the age of fourteen he then seized the opportunity to experiment with found film stock - discarded following the post-revolution prohibition of Western movies.
The mounting political pressures within his homeland proved stifling for creative exploration, however - and amidst the escalating abuses of its government, he fled the region to pursue more fertile artistic ground elsewhere; destroying most of the work he'd produced in Tehran and leaving his past behind him in an exhilarating bid for freedom.
After travelling overland through Europe, Shahrokh eventually settled in Manchester, England - cultivating a career as a multi-faceted artist and independent filmmaker. Continuing his ongoing examination of the meaning of artistic expression, he channelled his energies into the formal study of creativity - obtaining a BA in Visual Arts and Culture from Salford University in 1999 and completing a Master's Degree in Filmmaking from Manchester Metropolitan University in 2012 – graduating with a distinction. Shahrokh's films and moving images have since been celebrated at selected film festivals - receiving acclaim from critics and the general public alike.
This wide ranging exploration of film production has subsequently allowed Shahrokh to broaden his horizons across the entire imaginative terrain - imbuing his paintings with an energy and dynamism usually restricted to the moving image. Delighting in the unique contributions made by Asian filmmakers, Shahrokh has also embarked upon a lifelong journey into the world of classical martial arts - beginning his training under the tutelage of a skilled practitioner at the age of 13 and continuing to hone his skills up unto the present day.
This site is dedicated to Shahrokh Nael's creative and experimental work - it was designed to bring the artist's vision to a wider audience - stimulating the development of other creatives as his own work was shaped by previous generations.